From rain into the eaves and back into the sun.
Entrepreneurship was the next step for me.
Sometimes you are too chicken, often the question is with what, sometimes you wait too long, often the time is badly chosen, sometimes the alternative is missing, or you accept your life as it is and do nothing.
However, there are often tempting offers and yet safety thinking prevails.
Insurance in case of illness, paid vacation, etc. And yet, there were a few friends in my circle of acquaintances who earned good money as part-time entrepreneurs. They drove great cars, had great apartments, went on vacations that I only dreamt of and had their own offices. A cool thing I thought to myself. They were sales representatives for a large metal processing company. They had a designated area to manage. Roughly summarized: They had to make acquisitions and look after existing customers. There were commissions for deals. You had repeat customers who bought on a regular basis. That alone meant a decent income every month. By winning new customers one could increase this further and further. But what do you do if the company offers good quality but is expensive? You have to convince people.
A good friend of mine was also a newcomer and had acquired the area for Upper Bavaria.
It was enough for a nice apartment, great car and several motorcycles. But I didn't know that most of the time he was stuffing a hole with a new one. He made a serious impact on me in this regard. He offered me a partnership several times. His idea was to get an additional area to work in. To generate more sales, more money. One of the conditions,, was that he had to hire someone. And that's why he wanted to get me, because in his eyes and in the eyes of my best friend (his brother) I was the right candidate.
Eventually I dared to take the leap. I quit my secure job after 15 years,
registered a business and started working for my friend without having a real idea what I was getting into. But it all felt right. I made myself completely dependent on him, especially since I had no car, no health insurance, no contract with him.
I knew him well (unfortunately not well enough, as I realized afterwards)
but I trusted what he told me. I was just too naive and trusted his words. Of course, it didn't work out the way we both expected. I was lucky and got a so called bridge money for half a year. This was given to self-employed people in order to providesome sort of financial support at the beginning. This support was not insignificant. It was 75% of my former net salary.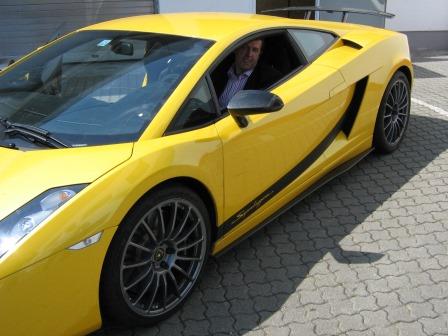 It was agreed with him that he would put a little extra on top of it so that I too, would be able to lead a pleasant life. He helped me with the move, helped me to furnish my new apartment. I had the feeling and the belief that together we would achieve great things.
How stupid I was back then. He planned everything cold blooded.
He hoped the new area would generate more sales, which would mean more money. He hardly had to pay me, so he could easily pay off his hidden debts. He showed me roughly what my tasks were. Of course he was friendly and nice to me. Helped me with everything. Only he could not explain any technical drawings. His knowledge that he shared with me, was only a quarter of whatI should have known. Therefore I was not very productive, because I was supposed to sell something I had absolutely no idea about. Every now and then I was lucky and managed to make new sales, but that was more by chance or due to a need of a customer. Not a deal that I had made thanks to my business skills and persuasiveness. He was more interested in indulging his hobbies than getting me really into the business.
How could I be successful with something that I only partially understood?
Was it possible to implement certain things? Could I make a comment on parts from experience? I was turning myself in a circle. I accompanied him to a few customer visits, but these were not enough to acquire a true wealth of experience!
I hankered from visit to visit.
Hardly brought any new acquisitions. The background was of course the fact that developments usually took longer. There was nowhere to go and immediately close a deal for hundreds of thousands of Euros. The desire for this was great, but as with many commercial representations, the small livestock made the mess. He could now sustain his lifestyle from this, but it was not enough for both.
Every month I slipped further and further into the red.
Sometimes he gave me a few euros, for which I also had to be grateful. On the other hand, he showed generosity towards me. He leased a car for me, because I didn't have one anymore. But it was rather a must, how else could I get to the customers? But everything became more complicated from day to day. The expected fortune was not coming. So we started to look for alternatives. For example, I met with my brother's boss because they were looking for support for a project at an OEM. They were all still future dreams, but we wanted to get to know each other. That proved in retrospect that I had the right instinct. We also tried our hand at the foundry business (basically me), because a colleague who managed the Baden-Württemberg area for his company mainly earned his money with all types of castings. He and his colleague drove Porsche and Mercedes SL. And when you saw his villa (I think he had to show it to us to make us jealous)and his office rooms, you knew that he earned far above the average. But you also have to be honest to admit that he had worked hard for it, but it was also a business field that didn't yield fast money, but only yielded results in months, because many things are first requested, optimized, re-requested, corrected, recalculated and then possibly ordered. And you also had to be ruthless.
Despite acquisition and the additional sales area, business declined more and more
also the cooperation between him and me became more difficult from day to day. Until one Friday the world broke down on me. By then we had even found an office just outside of my home. I bought a bicycle, which I rode to work almost every day. Many times I had the feeling that he was not interested in gaining new customers. Most of the time he was busy with things that didn't necessarily have anything to do with sales representation. But he was the boss. As always, I rode my bike happily into the weekend. At home I made myself something to eat and made myself comfortable in my small, but nice one-room apartment. I lay lazy on the bed and watched something on TV… because I didn't have a couch. My bed was all in one. Then the doorbell rang. It was my boss. He was on his motorcycle and wanted to stop by the office and asked me for my keys because he had misplaced his. I gave him the keys, he thanked me and said as I was leaving that he had dropped a letter in the mailbox for me. I said goodbye and took the letter out of the mailbox. He was already far away. It was just as well.
In the letter he kicked me out of the company because he could not work with me.
That's why he took the key away from me, because he was afraid I could cause trouble. In any case, on Monday I was supposed to return everything to him: the car, the rest of the keys, papers, documents, simply everything that had to do with the agency. Since I would still get support from the employment office for almost two months, I would have time to find something else. All the best, your friend…….. etc. etc.! That was enough for now. He was the brother of my best friend. My friend told me that he knew nothing about it. He was supposedly as surprised as I was.
Actually, I no longer believed anything anyone said. You are taken advantage of and lied to.
But now I had nothing at all. No job, no car, no money, an empty fridge and apparently no more friends. I had truly imagined my entrepreneurship differently. The following Monday, I rode my bike to his office and picked up my things. I put the car in the parking lot at the office the day before. There he sat in his boss's chair and made sure that I didn't take anything from him and that I returned everything I had from the office. Poor thing I thought to myself. But I did not leave quietly. I did not insult him either, but remained calm and level-headed. I didn't give him the satisfaction that he had completely pulled the floor out from under my feet.
I was afraid that everything was a mistake or just a bad dream from which I was desperately trying to wake up. And as always in such situations, everyone suddenly wanted money from me. And I needed some myself. Without any perspective I was sitting at home. I tried to believe his brother that he knew nothing about it, but as we Swabians say so nicely, a bad taste remained. The same day I went to the unemployment office. But I wondered why it was called that, because nobody there could really help me. I began to search and browse through newspapers and offers, researched the internet and realizde that I didn't really know what I wanted to do.
As a butcher, you apply to a butcher's shop. As a self-employed sales representative (according to my trade licence), what could I do without wheels and without experience? I could have gone back to my old profession, but what alternative would that have been? I almost had to start all over again. And I did not want to go back to my old company. I sat at home and agonized over what I could do now. Somehow the water was up to my neck. I tried to imagine what I could do, what could be possible for me. In my desperation, I called my younger brother one day. I had talked to his boss about a job a few months earlier. He said that he would ask and get back to me. Somehow everything did not sound so optimistic. It's annoying when you have no perspective at all. What have I been doing for the last 30 years? I had a decent job, but when I read the job offers, nowhere did it reflect what I've been doing for the last years. So now I was sitting in my one-room apartment, had not a penny to my name, drank water from the tap, ate toast and pasta with ketchup.
At that point one begins to doubt oneself. Of course it will somehow continue, but how?
Again and again it went through my mind. Was it right to quit my secure job? Why did you do that? How should it go on? What are your prospects? What can you do? Where can you stay? Who needs someone like me? I felt so lost. No one to comfort me, no one to listen to me. So the days passed with the unemployment office, browsing listings, newspapers, internet searches. But somehow I found nothing. Even to work as a warehouse clerk in a warehouse you needed a forklift license, which I didn't have. The last resort was to return to the restaurant business. I was a business administrator, had a good certificate, but deep inside I was reluctant to come home in the evening and smell like cooking. The last thing I wanted was to get back into the restaurant business. My thoughts became darker and darker, everything got worse. I didn't feel like searching anymore, found everything hopeless. I only hung around the television or the internet to distract myself. Did not answer the phone when I was being called. I began to spin myself into a cocoon. The world was against me, so I was against the world. Again the phone rang. It was my brother, so I answered it.
He just said briefly, when can you start?
Oh, I didn't expect that. How start? My head was spinning. To come to Stuttgart? By train? Who will lend me money? He wanted an answer. I desperately tried to sort out all the questions that popped up in my head within milliseconds. But I could not. I had imagined how the next days with job search would look like. Then he finally got the answer out of me. Tomorrow morning at 8:00 am in Neckarsulm. Appointment with the head of production readiness. Bang, that fit. I had to borrow money for the train. Friends in the building lent me the money. I packed my best clothes for a week, bought the train ticket and left for Stuttgart that very evening. I had a thousand questions for my brother, who, how, where, what, why, where do I have to go, what do I have to do, etc. etc.! He calmed me down, explained to me a little shallowly what to do.
It was bad to have to do something again that I didn't understand the slightest thing about. But it was a chance. I was supposed to track suppliers (I never heard of that before), track deadlines (always this tracking). In his own words he called it checking suppliers. The next morning he spoke calmly to me again. Said, he (the boss) will tell me what I have to do. I didn't need to be nervous at all, because he knew that I would be able to do it. The meeting was short and to the point. A supplier of carbon parts had delivery problems. Parts are urgently needed for press-type vehicles. I'm supposed to see which of the three suppliers involved (the carbon supplier and two painters) is the one with the problems and who needs to be stepped on to get the parts. I could take a car from the fleet and I should go to the carbon supplier right away. He has already informed everybody by mail that I will come by.
So 20 minutes later I sat in a 60.000€ expensive AUDI A6 3,0l quattro and drove towards the supplier.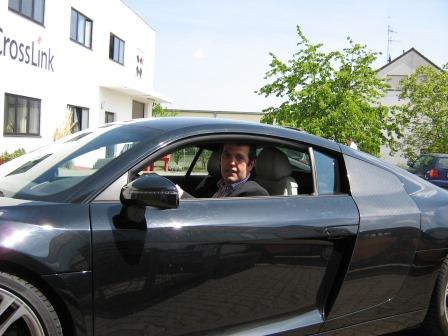 I was so scared, I didn't know what to do. Didn't know how to act. My mission was clear, but how is it to be on site with suppliers? How do you deal with them?
I think I called my brother at least a hundred times and asked him for advice. He knew how nervous I was. He always said the same thing, stay calm, listen to what they have to say, ask about their problems and above all how you can help them. Let them show you everything and take notes. That's all I have to do for now. That's the way it was. Arrived I was already expected. There was coffee and cake. Everyone was very friendly.
Later I realized that the bigger the stake, the worse one' s conscience. That was to come true again and again. From the start of a limited period of three months it became 1.5 years and for the next 13 years I was at home in the automotive world as a self-employed professional. It was not always easy, but it was manageable.
I trained myself further to understand the connections and was then highly successful.
Today, everything is completely different again, but here too I know that it will continue.
Even if you have reached the bottom, there will always come a moment when life shows you new possibilities. You just have to make something out of it.